Child Safety
The safety and well-being of "our" children is our first priority. Volunteers are caring adults who undergo extensive background checks and receive training. Professional staff provide ongoing supervision and offer support services.
To help ensure child safety, Youth Mentoring Services Standards require each volunteer to complete an extensive screening process that includes:
Completion of a formal written application
A criminal background check
A Department of Motor Vehicles check
Three character references
An in-person interview
An assessment of their home environment (for community-based mentoring)
A training process that provides information and resources on healthy development in children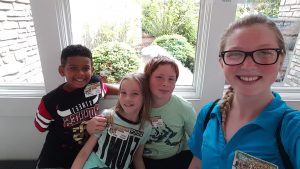 Youth Mentoring Services also provides child safety tips to parents/guardians, and our children. We welcome your questions and feedback. Throughout the life of the match relationship, our professional staff will be in ongoing communication with the parent/guardian, the child, and the child's Mentor. It is the best way to build a strong relationship that will have the greatest impact on your child's future success.