Community Support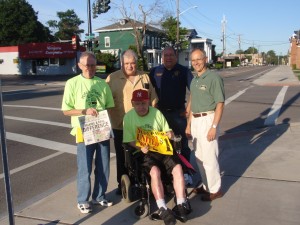 Youth Mentoring Services of Niagara County (YMS) collaborates with Agencies and Organizations across Niagara County and the Western New York area. The Board of Directors and staff work closely with our Community Partners in order to better serve our community. Here are just a few:
Through health, social, educational, cultural, character and leadership development activities, the Niagara Falls Boys & Girls Club assists youth to develop and achieve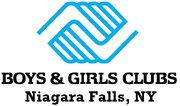 maximum potential as a human being. Through safe, structured and enjoyable individual, small group and large group programming, boys and girls grow in self-esteem and are instilled with a sense of competence, usefulness, belonging and understanding the power of influence.
The Sal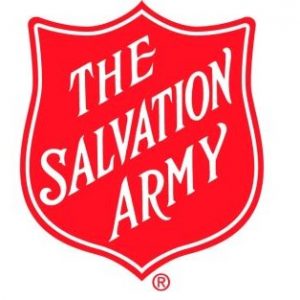 vation Army operates hundreds of after school programs in low and moderate-income neighborhoods across the country. These programs provide children with a safe place to play and learn in a supervised and constructive environment. In many cases The Salvation Army will provide sports, arts, and music programs, which may or may not be available in the local school systems. As the economy has declined and local municipalities have struggled to fund these extracurricular programs. The Salvation Army has made an efforts in many communities to provide these learning opportunities.
Since 1915, the YWCA of Niagara has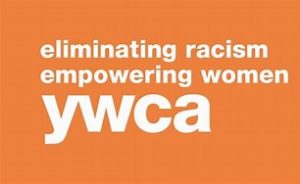 actively
worked to eliminate racism ;and empower women. Originally named the YWCA of Lockport, the agency expanded its service base in 1996 and became a county wide provider of services to women and girls. With more than a dozen programs and services, the YWCA of Niagara provides: comprehensive alternatives to domestic violence, a 24/7 staffed domestic violence hotline and shelter for women and children, transitional housing, a supportive housing for homeless women and children at Carolyn's House, Niagara Falls, girls sports programs and much more.
Other agencies & organizations
AFL-CIO: Support Initiatives
Boys and Girls Club of the Northtowns: 2 Pack a Back Pack
Buffalo Federation of Neighborhood Centers (BFNC):

site based mentoring

Cornerstone CFCU Arena: program support
Diversified Manufacturing, Inc.: Grounds, Program Support
First Niagara Foundation: Support Site Based Mentoring Initiative
GM Holding: Grounds, Program Support
Grigg-Lewis Foundation: Program Support, Summer workerships
Lockport Dental Group: Program Support
Lockport Public Library: Program Support
M & T Charitable Foundation: Program Support
New York State Sheriff's Association: Camperships
New York State Troopers: Camperships
Niagara County Youth Bureau: Summer Food Service Program
Niagara Falls Firefighters: Toy Fund Holiday Assistance
Nor-Ton Red Jacket Club: soapbox derby
Prayer Room Ministries:

site based mentoring

Toys for Smiles:

Toy Fund Holiday Assistance

United Way of Greater Niagara: Media Exposure, Event Support
Walmart, Lockport: 2 Pack a Back Pack
WGRZ- Channel 2, Buffalo: 2 Pack a Back Pack
YMCA: site based mentoring
Our Sincere appreciation to all listed, as well as to those who expressed anonymity & to the numerous individual donors and businesses.
Please see Golf Tournament page for Event Sponsors.