Community Support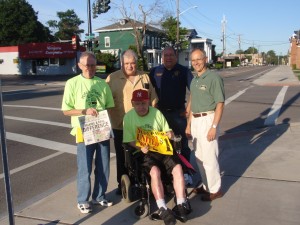 Youth Mentoring Services of Niagara County (YMS) collaborates with Agencies and Organizations across Niagara County and the Western New York area. The Board of Directors and staff work closely with our Community Partners in order to better serve our community. Here are just a few examples:
Lockport Ice Arena & Sports Center Inc. (LIASC) is a nonprofit corporation founded in 2008, with a mission to "combat juvenile delinquency and community deterioration, promote social welfare and physical fitness, lessen the burdens of government and promote the development of good sportsmanship through the conduct of supervised athletic activities."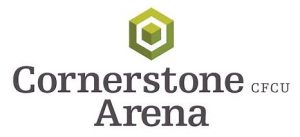 In collaboration with Youth Mentoring Services, LIASC reopened the building for emergency childcare services for essential workers. Over 200 children received academic assistance, social emotional learning and STEM curriculum; physical activity; and meals (breakfast, lunch and snacks) through the City of Lockport Schools and the County Youth Bureau meal programs. The program was funded through August 24, 2021. Step Up Plus, a continuation of the program is offered on school holidays.
Since 1915, the YWCA of Niagara has actively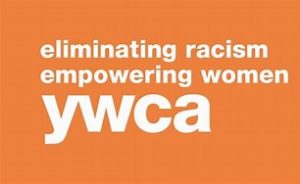 worked to eliminate racism ;and empower women. Originally named the YWCA of Lockport, the agency expanded its service base in 1996 and became a county wide provider of services to women and girls. With more than a dozen programs and services, the YWCA of Niagara provides: comprehensive alternatives to domestic violence, a 24/7 staffed domestic violence hotline and shelter for women and children, transitional housing, a supportive housing for homeless women and children at Carolyn's House, Niagara Falls, girls sports programs and much more.
Other agencies & organizations
AFL-CIO: Support Initiatives
Boys and Girls Club of the Northtowns: 2 Pack a Back Pack
Buffalo Federation of Neighborhood Centers (BFNC):

site based mentoring

Cornerstone CFCU Arena: program support
GM Holding: Grounds, Program Support
Grigg-Lewis Foundation: Program Support, Summer workerships
Lockport Dental Group: Program Support
Lockport Public Library: Program Support
M & T Charitable Foundation: Program Support
New York State Sheriff's Association: Camperships
New York State Troopers: Camperships
Niagara County Youth Bureau: Summer Food Service Program
Nor-Ton Red Jacket Club: soapbox derby
Toys for Smiles:

Toy Fund Holiday Assistance

United Way of Greater Niagara: Media Exposure, Event Support
YWCA: site based mentoring
Our sincere appreciation to all listed, as well as to those who expressed anonymity & to the numerous individual donors and businesses.
Please see Golf Tournament page for Event Sponsors.