Why Volunteer?
Volunteering is its own reward. A friendship with a child does not take much more than sharing activities you already enjoy doing, but the impact is HUGE… for both of you!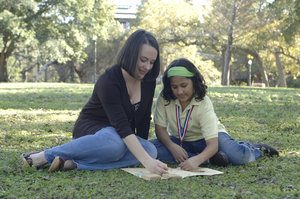 YMS is always looking for volunteers from different backgrounds. Mentors are regular people just like you. They are men and women of good character. They are dentists, homemakers, lawyers, administrative assistants, students, laborers and firefighters. Some have college degrees, military backgrounds or vocational training.
You don't have to change your life to change theirs! You can choose between two program options: Community Based Mentoring and Site Based Mentoring, and tailor your relationship with your Mentee to fit your schedule and compatible interests.
For just a few hours a couple of times each month, you can give a Mentee the invaluable gift of your friendship. By introducing a new perspective of what the world can offer, you can truly change their lives. Some suggested activities: go to a museum, local theatre, attend school science fair, plant a garden or toss a ball around. Just as your options are unlimited, so is your Mentee's potential.