The Volunteering Process
Volunteering is as Easy as 1-2-3!
1. Getting Started: Contact us at (716)434-1855 to express your interest in becoming a Volunteer. Opportunities include: Assistant group leader for a site-based program, 1:1 Mentor, office work, buildings/grounds, or volunteering for special events.
2. Process:
Background Checks for Mentors:

Department of Motor Vehicles, Criminal Background, Sexual Offender Registry, and call character references (all volunteers).

Home Interview for Mentors:

A staff member will come to your home to get to know you and your preferences for a match (approximately one hour).

Group Training for Volunteers who work directly with children:

A

ll the things you might need to know while volunteering as a Mentor (approximately 2 hours)
3. Matching for Mentors: We set up a time for you to meet the Mentee, his or her parent/guardian and a staff member at the office to officially start your match
Spending time with your Mentee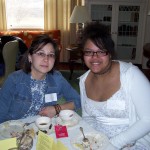 Community based matches are flexible to accommodate your schedule and interests. Pick up your Mentee for an afternoon at the park, a museum, to see a movie or just talk. We support your match friendship. Staff is always ready to answer any questions, and provide insight. We want to hear from you to see how your match is going, and can relieve concerns through our extensive experience. Plus, through the generosity of area businesses and members of the community, there are often tickets to theatre and sporting events at no cost, or discounts for various local restaurants/ activities, and much more.