Programs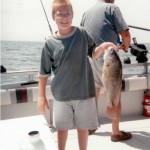 Community Based Mentoring (CBM) matches children throughout Niagara County, ages 7 through 14, with volunteer mentor/role models in professionally supervised match relationships. Matched youth are active until they graduate from High School, or through their 19th birthday if they are still in high school.
Site Based Mentoring is for children ages 6-16 in groups across Niagara County.
Making the Connection
Site Based Match: (45 – 60 minutes once a week during the school year) Leaders meet children and youth at sites across Niagara County for YMS planned and supervised activities. <read more>
Community Based Match: (4-5 hours a month) Mentors and Mentees schedule outings that fit their needs and interests. <read more>
From Inquiry to Matching
A lot of things have to happen before a match is made. Potential Mentors go through a rigorous screening and thorough training process. There is also a detailed intake process for children/youth. Mentors and Mentees are matched on interests, geography and preferences. We provide full support and supervision through every step of the matching process in order to cultivate strong, long lasting friendships between Mentors and Mentees.
Learn more about becoming a Mentor
Learn more about enrolling a Mentee


What Mentors and Mentees Do
We encourage no and low cost activities: it doesn't take a lot of money or a special occasion to make a difference! Just spending a few hours a month doing fun activities such as:
Playing football
Reading a book
Doing crafts
Tending a garden
Exploring a library
Going for a walk
Baking cookies
Getting together is fun for both Mentors and Mentees!