Board of Directors & Staff
Youth Mentoring Services of Niagara County exists due to the investment of time by many dedicated people.
Board of Directors


Stanley J. Domski Jr.
Chairman
Area Manager, Wegman's
Matthew Stadlmeir
Vice-Chair
Vendor Management, M&T Bank
Gian P. Giandomenico
Secretary
VP, TPA & Claims Services, USI Insurance
Beverly J. Federspiel
Treasurer
Executive Director, Lockport Public Library
Brian F. Costello
President, Diversified Manufacturing, Inc.
Craig Dumbleton
Vice President of Key Account Relationships & Marketing, Try-it Distributing
Brad Groff
Director of Sales, Weiland
Dan Hesch
Assistant Plant Manager, GM Lockport
Anne McCaffrey
CEO, Eastern Niagara Hospital
Donna McCloy
Site Support/HR, FMC Corporation
Ann Murphy
Owner, Shamus Restaurant
David Olson
Lawyer, Brown-Chiari
Richelle J. Pasceri
Niagara County
Robert Sobczyk
HR Manager, Kaleida Health
James Sullivan
Community Volunteer
Staff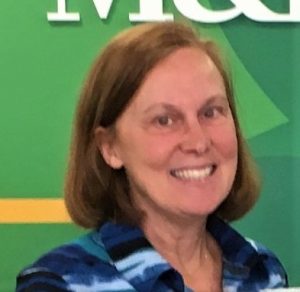 Sue Capell spent 30 years in public education before moving to the non-profit world, where she assists young people and their families in achieving their highest potential.
Internships

Grigg-Lewis Foundation Summer Workership Program: Provides the funding for college student interns during the summer months (May to August). Their primary role is to develop and present the YMS summer program. Interns gain practical experience, while developing skills in collaboration, effective communication, MS Office, resume building, event planning, office work, and so much more!
College and High School Interns: Every year, college and high school students volunteer their time and energy at YMS. In return, students gain valuable real world experiences in a variety of areas such as marketing, social work, human resources, and teaching. We welcome applicants interested in academic or service internship positions.
Help Wanted

Positions vary in time commitment and scheduling, and involve many types of tasks crucial to maintain Agency function. Please contact us for more information: 716.434.1855
info@youthmentoringservicesniagara.org