Real Stories
Dan & Nick's Story
Dan, a resident of Newfane, made the decision to volunteer his time through Youth Mentoring Services. When asked why he wanted to be a Mentor, Dan spoke of social responsibility and giving back to help make the community a better place. After the intake process and orientation program, he was given profiles of potential Mentees to review. One of the profiles stood out to him. That is when he met Nick.
When their match was made, Nick was like most 9-year-olds. He liked to have fun and was in no hurry to grow up. A tad on the shy side, he liked to build buildings with his Lego sets, play video games, ride his bike and read adventure books. He was extremely curious when it comes to science and outer space. His dream is to become an astronaut.
"Dan teaches me a lot," Nick said while talking about the walks that he has taken with his Mentor and the star and planet gazing they have done. "He showed me Jupiter once."
The quick con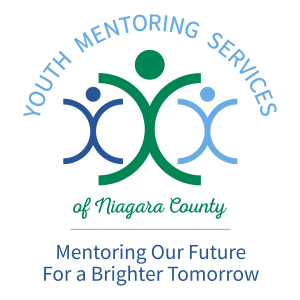 nection between Nick and Dan has only grown stronger. In addition to the three to four hours they spend together every other week, Nick will call Dan once a week just to talk. The two each keep a journal of their time together and work on certain goals, such as socialization and self-esteem.
"Nicholas speaks of Dan daily," explains Nick's mom, Anne Marie. "They have an awesome relationship. Dan is a blessing for Nicholas."
Dan and Nick are a tremendous example of the type of relationship YMS hopes to develop for children who need a positive presence and outlet in their life. It is often surprising to many of the program's volunteers how important they become to their Mentees and how the emotional investment they make is often greater than the time they invest.
Mentor Dan counts himself among the surprised. "It feels good to help him out and to be a good male role model in his life," Dan explained.

Shannon & Leslie's Story
When Leslie entered the CBM Program, she was the youngest of 3 siblings. Her older sister and brother were already matched. Leslie and her Mentor Shannon have shared many experiences. "Shannon has been nothing but great", is Leslie's response when asked to comment on her match. "She has taken me to different places, shown me her family and friends, and made me feel very close to her." Mentor Shannon was always a friend and consistent guide to her Mentee Leslie.
If it takes a village to raise up a child, Leslie's village was a partnership of teachers, community donors, camp sponsors. Leslie was the first in her family to attend college. Through adolescence, Mentor Shannon was always there encouraging Leslie about school work and positive behaviors, discussing life opportunities, and to do the fun stuff like helping to buy a prom dress.
Shannon made a significant difference in Leslie's life. To quote Shannon; "Leslie has grown into a mature, smart, beautiful and wonderful woman. She has a great head on her shoulders and is very strong. I look up to Leslie and who she has become. I am so proud of her." The longevity of this match has gifted both Leslie and Shannon with an amazing life-long friendship.