Golf Tournament
The 31st Annual Golf Tournament to benefit Youth Mentoring Services will be held on Monday, June 19, 2023 at the Lockport Town & Country Club. For more information about our tournament: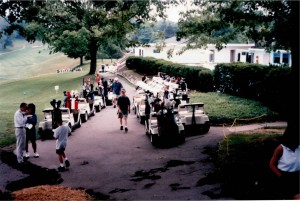 The 30th Annual Golf Tournament was held on Monday, June 20, 2022 at the Lockport Town & Country Club.
The Annual Golf Tournament is an essential component of our fundraising efforts each year. Without the proceeds from these tournaments our doors could not remain open. Your support is critical to our Mission success!
Funds support mentoring programs and special events for children living in risk.
For our sponsors, benefactors and business professionals, this is an excellent opportunity for high visibility and professional networking with fellow professionals from WNY, Rochester, Erie and Southern Canada.
The Tournament is held at Lockport Country Club in Lockport, NY, a private club with a rich heritage and elegant facilities. The course itself is in a beautiful, cultivated setting, with a traditional layout, subtle elevation changes, mature, tree lined fairways and small to medium sized greens.
It is always a wonderful venue for a day of golf and an enjoyable evening.
Schedule includes 18 holes of golf with Putt and Chipping contests; a Social Hour with open bar and Silent Auction; and a Live Auction. A delicious sit-down Dinner and Awards Ceremony complete the evening.
_______________________________________________
30th Annual Golf Tournament Chairman
James Shaw, DDS
Lockport Dental Group, P.C.